Testimonials

We wish to thank Edwin and Jialux for a great job done on our home renovation! He was responsive throughout the entire design and construction process, responding to all our whatsapp messages and queries. He also made it convenient for us by dropping by our place whenever an issue needed sorting out. During the design phase, we had many changes in ideas, but he was very patient and implemented all changes in the drawings accordingly. It was a truly collaborative effort, and through his advice and suggestions, we were better able to enhance and maximise the space in our home. We are happy with the workmanship and finishings, and the after sale support given even after full payment has been made. The costings are also transparent with no hidden costs. Overall, it was a good experience and smooth process for us, thank you again!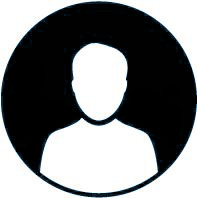 Sharon Seah
July 24, 2018

My hubby and I would like to say a BIG thank you to Edwin Khoo for completing our house renovation. As we were urgently looking for an ID, Edwin came to my office for discussion (normal practice is to meet IDs in their office) and on the spot, he came out with the design. We love his design. He is very enthusiastic and patient. Throughout the whole renovation process, he had given us a lot of advises and helped us to make decision when we could not decide. We would definitely recommend Edwin and once again, thank you for the excellent service.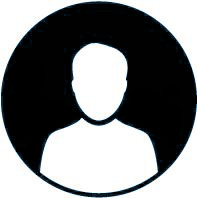 Pearlyn Chong
July 16, 2018

My husband and I have decided to engaged Chisa out of our so many quotation from other ID firms. And we did not regret making such a decision, in fact very happy and fortunate to have Chisa as my ID. I would strongly and highly Chisa because he is very hardworking, patience and knows how to deal with situations that goes haywire or whats not. Very very appreciate and thankful to have him to design my monochrome house and the outcome is amazing and beautiful. Chisa is also very responsive and would give many good advise on how to fix/ repair my home and to also beautify my home. He really go all out to help me a lot on my house, very thankful to him. Kudos to him and his great effort!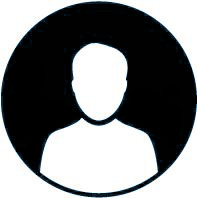 Charmaine Ng
July 11, 2018

When we started sourcing out for ID or contractor for our home renovation, we gave ourselves atleast 3 to 4 months to find one that is suitable to our home renovation needs. We also do not want to rush into signing up one because we did not give ourselves ample time to do our homework.
I was introduced to Jialux Interior from a colleague whom welcomed me to view her house on a informal visit. And I was simply wowed by the outcome and the reasonable amount she spent for her home reno.
We were very fortunate when we got Alvin to assist us in all our enquiries. Firstly, we stated what we wanted for our home and that package does not appeal to me. So I requested quotations from a few IDs with the items tt we wanted ans also stated our budget so that we get a fair comparison.
Alvin replied promptly and asked us questions on our enquiries so that he can better understand where we are coming from. All enquiries were replied promptly too unlike other IDs, some I haven't heard frm them at all since my enquiry. Alvin will find time to reply ALL your enquiries, be it significant or insignificant to u. He doesn't judge what you know and do not know. I remember telling him that we need to shift in a certain period and reasoned out with him on the urgency. His reply was "I'll do my best" and it simply materialized.
Alvin simply wants to help build your dream home into a reality. He is genuine, sincere in helping, patient with us and is very knowledgeable in this field. He is also a person who is easy to work with. In fact, he is simply a very nice person who makes us feel very comfortable in all our dealings with him. I also remember wanting to pass him all the cheques payment and he declined. He only would take it as per payment terms. This also reassures us he is not doing this just for money but also for the passion.
If only we have more homes to renovate....sigh! Thank you for the very pleasant experience from beginning to end. Our home has turned out to be very lovely and cosy. It's more than what we expected. Thank you for giving and doing your best to us and for us! We truly appreciate all that you've done!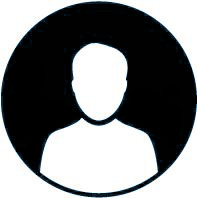 Ismi Jamaliah
June 20, 2018

We engaged Candy from Jialux Interior for our home renovation and we are very happy with our new home. From the beginning, Candy is very patient with us, and very meticulous in handling our renovation. Their workmanship is excellent. We engaged external vendors for certain parts of our renovation and Candy was happy to liaise with them on our behalf. As with all projects, there were minor hiccups here and there but Candy was very quick to handle them and reassure us. We barely needed to visit the site as she gave us regular photo updates via Whatsapp. We have moved in for about a month now and she is still very prompt in responding to us and rectifying any small issues we have encountered. Thank you Candy for the stress-free renovation!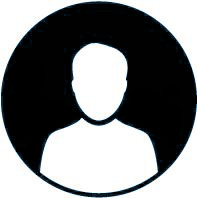 Tricia Bazooka Pok
June 14, 2018

Jason from Jialux was such a friendly, quick interior design and honest and good customer service.
My Husband and I had requirements that were rather specific but he managed to grasp very quickly.
When we having some issue he will try his best to help us and slow it for us. 👍🏻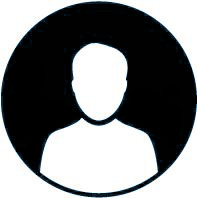 having Jialux as our chosed ID company was one of the best decisions we have made in my life. me and my husband we have been to 8 different id companies and didnt like them until we stumble upon this little gem on fb. we are very particular about quality, practicality and reliabilty and Jialux definitely fit the bill. they have very knowledgeable interior designers and are very transparent with the pricing, where their materials come from and how the company works. we must say we are very very satisfied with how our house turns out. quality and workmanship is beyond expectation. of cos this wouldnt have been possible if not for our ID GERALD GOH. one if the most important thing in a reno is your relationship with your ID and we had the best one. we clicked instantly and he understood what we wanted. he listens to our ideas and provides honest opinions and suggestions. soon we became more like friends instead of just ID and client. i give two thumbs up for his service. thanks Gerald and thank you Jialux! may you both prosper over the years to come! (: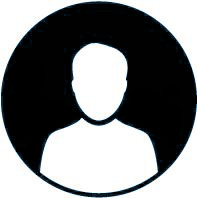 Syahida Zainal
June 6, 2018

Renyi from Jialux was such a friendly, honest, and quick interior designer. My wife and I had requirements that were rather specific but he managed to grasp very quickly what we wanted and proposed designs that suited us.
From the first meeting till the end of the renovation, he showed great professionalism and was a great ID to work with. He is very flexible and was able to accommodate our many requests. He is also patient and would take time to explain or communicate updates throughout the process.
With him managing the reno, we didn't have to worry much about it. We even managed to go for a pre-planned holiday during the renovation period and everything was completed on track. Any small issues discovered were resolved quickly.
We have heard only praises about the final outcome from family and friends. 'Cozy' is the most common comment and we love our home.
Thank you Renyi! Great job!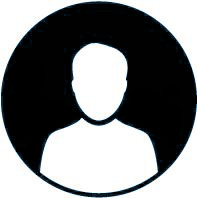 Clarence Cai
May 28, 2018

Our family would like to say a Big Thanks You to your ID Gerald for his hard working. Gerald is a very warmth, reliable and responsible person. He make it so easy and comfortable for us to work with him. He presented lots of ideas and suggestions how to save costs which make us even happier. He also make his effort to update us on the work progress. There is no hesitation and recommend him to any families and friends. Thank you once again for his job well done.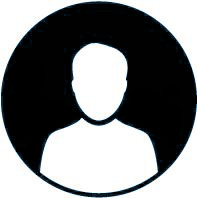 We have met 8 to 9 IDs, Avril from Jialux interior was the youngest among all and honestly, we were quite doubtful at first. However, our 2nd meet up she really impress us, as she is the only one who give us the 3D drawings allowing us to have a better visual of her design, giving opinions and suggestions even though we have yet to decide whether to engage JX as our ID.
Although JX quotation wasnt really the lowest but is reasonable, we have decided to engage them.
As we drop by our house very often, we will always ask her questions, but Avril was really patient, approachable and prompt in updating us on what they have done and what to expect.
Renovation process wasnt always smooth sailing i would say, but Avril really handle it professionally and we are satisfied with the end results, with lots of compliements from our friends and family. Will definately recommend Avril :)
Lastly a big thank you and good job to you! :))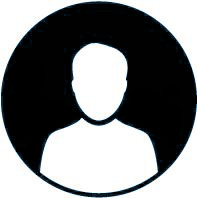 Choo Gui Qing
May 15, 2018

For first time home owner, we were quite confused regarding the whole renovation process and which ID company to engage... Lucky we chose the right one... Our id Cyrus guided us through and coordinate everything throughout the whole renovation.... And even went the extra mile to help us buy stuff and bring to our house when we were too busy...
Every hiccup(cause by contractors) was handled promptly by him and we are very satisfied with our completed house!! Thank you again bro!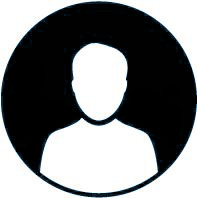 The thought of having a renovation for a first-time house owner would be a hectic journey, surprisingly turned out to be a very smooth and hassle-free experience.
Special thanks to Gerald from Jialux Interior, for catering to every of my needs. Gerald, someone who listens patiently to your undecisive ideas/plans for your future home from day 1. Not only that, he ensures that he put his best in everything he does and best of all, he inputs his ideas/recommendations as well, giving the assurance that the end results will be better than what you desire.
I truly recommend Gerald for creating your future house into a dream come true, without any regret.
Thumbs up!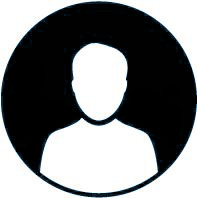 Eila Shaqillah
May 13, 2018

Dear Khim,
Thank you for the fantastic job you did for our house. Your hard work and also good knowledge of Interior designing has made us built our dream home.
Not only did you complete excellent quality work yourself but we have seen you help your coworkers as well. You came in early stay late and even used your lunch break to help pitch in and get things done. Furthermore you did this all with a fantastic attitude and willing disposition.
Thank you khim for your hard work and dedication both throughout the past few weeks and even before that. We really appreciate all that you do.
Sincerely,
M.Rezwan & Zaburunisha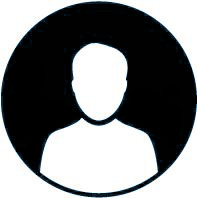 Paulista Quebec
May 12, 2018

Our encounters with Kelvyn were pleasant, as he is knowledgeable, experienced and easy going. He is also patient and follows up closely with our requirements. Kelvyn is very responsive to messages and that is important when looking for an ID. Overall, Jialux offers quality materials and their prices are alot more reasonable and affordable compared to the market.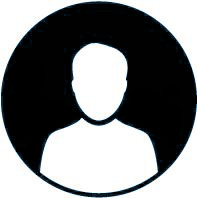 Charlene Torrestan
May 11, 2018

Reasonable price and good quality, especially very pleased with the carpentry work. Quite a complicated conversion from old tiles sink/rubbish chute area to carpentry flushed cabinet well done. My ID, Candy, is very helpful and responsible., and managed to complete the renovation within my requested time line. Glad that I've engaged Jialux for their service.